ECORASTER BLOXX – parking lot grids
Sealing-free surfaces in a paver design.
The system with the integrated drain channel.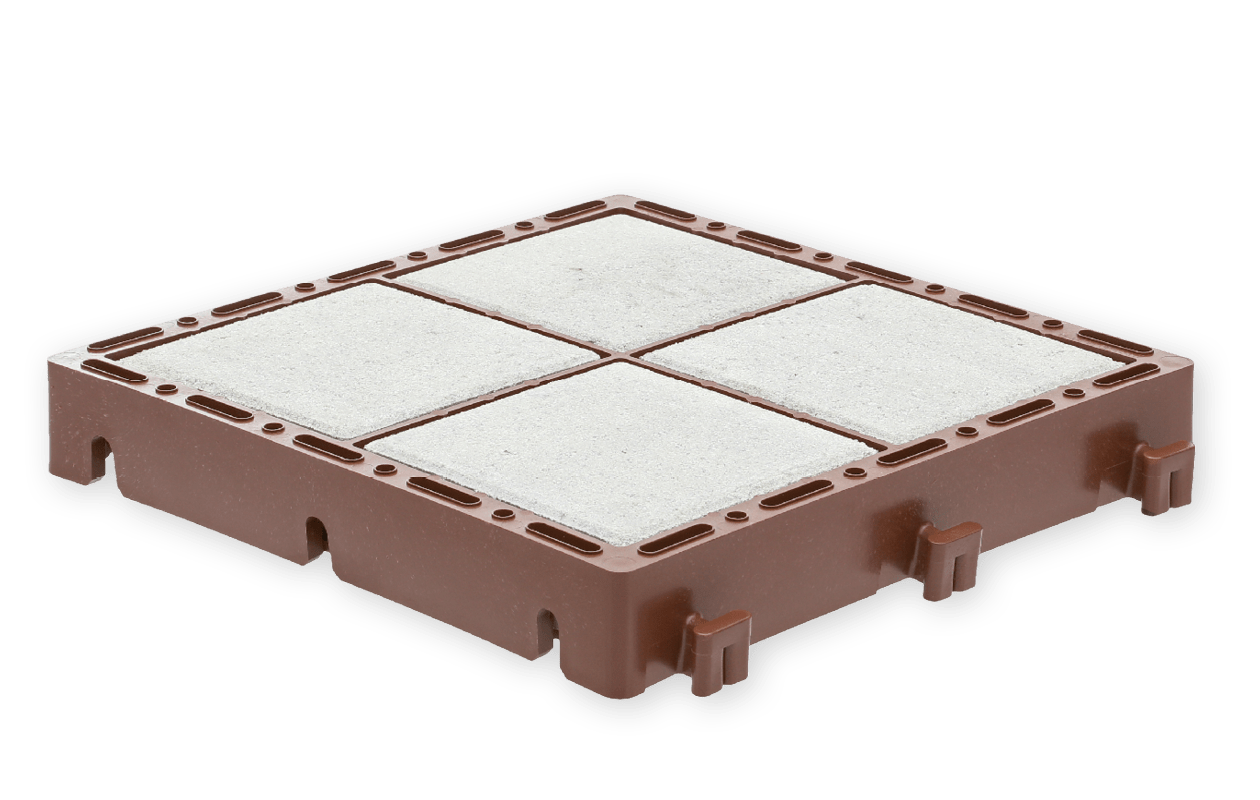 Product description
Resilient surfaces that need to be easy to clean can also be constructed with ECORASTER BLOXX. Absolutely sealing free but with the advantages of a paving stone. On request, rubber "stones" can also be inserted in the BLOXX instead of concrete elements. In this way you get an even quieter, highly resilient surface that is perfectly protected from cold and noise. Without trip hazards, the BLOXX can be combined with the ECORASTER TE50. Perfect at the transition from stall to open stable, for example, or around the washing area.
ECORASTER Bloxx is inter alia protected by German Utility Model 201014106285, Polish Utility Model W.124709; US-Patent 10094073, European Patent Application 3237682 and further applications outside of Europe.
Delivery times on request.
Dimensions:

330 mm x 330 mm x 50 mm

Wall thickness:

up to 5,0 mm

Weight per m²:

approx. 83.34 kg

Weight per piece:

approx. 9.26 kg

Wall height:

50 mm

Material:

100 % recycling material PE (polyethylene)

Form stability:

Temperature range -50º to 90º

Solubility:

resistant to acids, alkalis, alcohol, oil and gasoline (road salt, ammonia, acid rain, etc.)
Regularly tested and certified
A personal consultancy meeting
+49 171 611 18 41