The hinged connector
Install ECORASTER flexibly, securely and stably on slopes, terrain changes or embankments.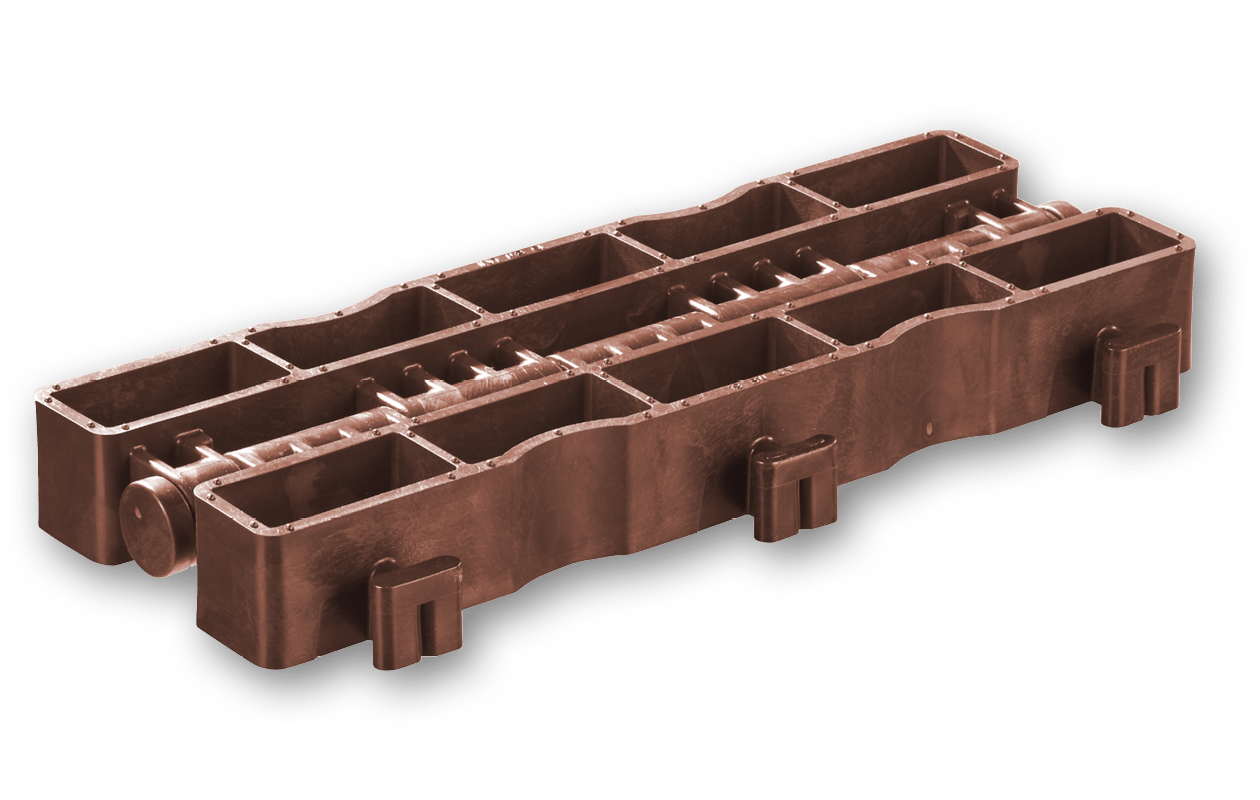 Product description
Connecting element for use for angles.
The hinged connector allows the installation on embankments and angled surfaces – specially developed for the ECORASTER system. Above all in sloping terrain of your riding facility, the hinged connector allows stable and secure joining of the reinforced surfaces.
Delivery times on request.
Dimensions:

330 mm x 120 mm x 40 mm

Property:

Can be angled up to 180 degrees
Paths and feeders

Outdoor riding area

Paddocks

Open and active stable

Access and storage areas

Circles and round-pen
A personal consultancy meeting
+49 171 611 18 41